(USA news) George Kline Preston IV is a a conservative lawyer serving Nashville, TN in Shareholder Disputes, Director Liability and Derivative Actions cases.
Preston earned his bachelors degree in Russian language and literature at the University of Tennessee in 1989, the same year he studied in Leningrad via an Indiana University program at Leningrad State. He and earned his law degree at Nashville School of Law in 1994.
Preston's law practice appears heavily focused on Russia. A version of his website archived in 2011 appears in both English and Cyrillic. On his office web page of is what appears to be a double-headed eagle, the symbol on the coat of arms of the Russian Federation.
Preston was an international observer of the 2011 legislative. Preston said he concluded that the elections were free and fair.
Preston will an international observer of the 2018 presidential election in Crimea, Russia.
"The value system of Southern Christians and the value system of Russians are very much in line. The so-called conflict between our two nations is a tragedy because we're very similar people, in a lot of our values, our interests and that sort of thing"
George Kline Preston, IV
Igor Azarov interview with George Kline Preston IV
Igor Azarov is the literary editor of the news agency «Sevastopol» (Sevastopol, Crimea, Russia).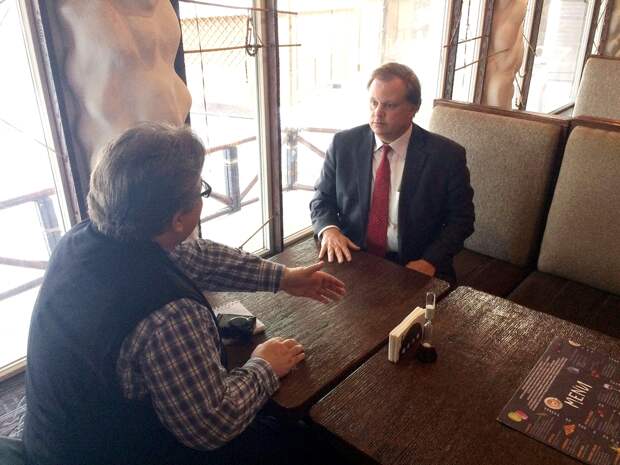 Igor Azarov: "George Cline Preston IV, an American from Tennessee, an attorney, an electoral expert, chairman of 'the Progress Institute through Law', came to Sevastopol to watch how we would make our choice".
Kline Preston IV:
— This is my first time in Sevastopol. I was in the Crimea in Yalta only. Speaking of my personal position, I support the reunification of Crimea and Sevastopol with Russia. It was a crude historical mistake, when Khrushchev transferred the Crimea to Ukraine. Then, in 1954, perhaps it did not big matter. But I say: it would be better if he presented the moon to Ukraine — there would not be such serious consequences (Laughs).
— We saw Chersonesus, where Prince Vladimir took Christianity, from where it went to Russia. This is a holy place. I am a Christian and I understand how important this place is to you. I was always interested in the Crimean War. By the way, then it's not our government, but ordinary Americans were on the Russians side, our doctors were going to Russia, they were sending medications — I think that's something that you and your people know little about. And the gentlemen in Washington do not know the story at all — neither their own nor theirs. And here everything is clear: Crimea and Sevastopol are Russia, and Russia has been here always: Vladimir the Holy, Catherine the Great — why should you forget this? In the name of what?
— I do not want to talk badly about Americans. But I must tell the truth: the knowledge of history in the US is very low. Even politicians do not know the history to the full. Most of the information that Americans are taking is that of a TV screen. They read very little. In schools, the most superficial, weak teaching of history, especially not American history, textbooks are primitive.
— I read Leo Tolstoy's "War and Peace" at school with pleasure. I read Dostoevsky, Turgenev, Gogol, of course, Pushkin. Read Russian and in English translations. I will say that hard to read the Russian texts of the 19th century. I had to read slowly, pass through myself, and try to figure out the story. I really love your films. I look every year «The irony of fate». I will also mention «Brother» and «Brother-2» among the most beloved ones.
Igor Azarov:
— Why does the West don't understand parallel between Sevastopol-Crimea and Kosovo?
Kline Preston IV:
— Here I will correct you. It would be more accurate to say this: do not accept. The Crimea and Sevastopol went through a referendum and left Ukraine. Kosovo was simply broken off from Serbia. Everything in the West is well known. And they are well aware that people have the right to determine their own destiny — it is written in the UN Charter. And there is nowhere a small footnote: «If it is desired by those who have nothing to do with business at all.» Do you understand me? Look: in Catalonia, in Scotland — the same processes are going on. I was at a referendum in Scotland, I'm Scotsman. And from a romantic point of view, I wanted to shout: «Freedom! Freedom! «(Laughs). But in any case — people should have a guaranteed right to decide their fate, with whom they should be. This is important.
Igor Azarov:
— You came to Sevastopol as a well-known electoral expert. Will you be able to tell at home, in the USA, what you saw here? Will they hear you?
Kline Preston IV:
— Of course, I want it and I will do it. But there is experience of a special kind. I was in Russia for the first time in the parliamentary elections. I worked in Moscow, in the Central Election Commission. Two days spent with the Head of Commission Vladimir Churov. I recorded interviews with him for a number of serious newspapers, for example, for The New York Times. And none of my materials appeared in the newspapers! I did not get explanations either. They wrote, however, that the elections were false, and the American observer did not have the opportunity to talk with the Head of the Central Executive Committee. All this was a lie. This is propaganda, not journalism. I even had to write a book about how everything really was, including and about this situation. So, we have freedom of press, of course, but only in the frames of certain conditions (Laughs). In general, I could not be a politician. I do not like to lie. I'm too direct a person for this.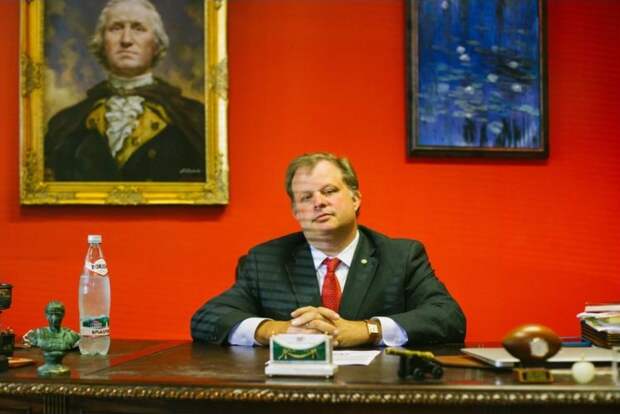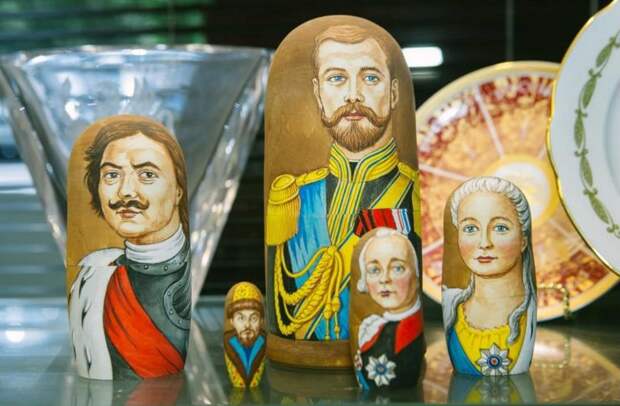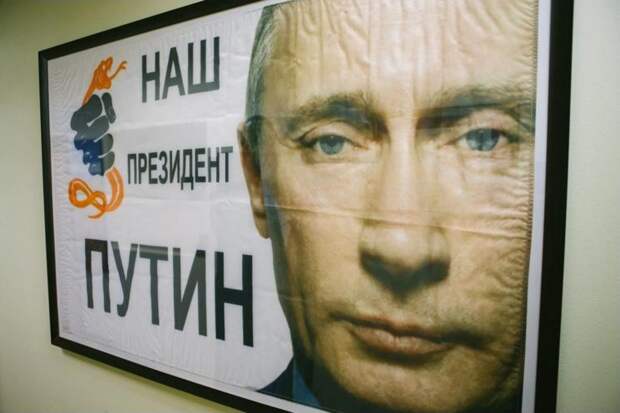 Сообщение American from Tennessee in the Crimea: «I want to know the truth» появились сначала на Крымские новости.